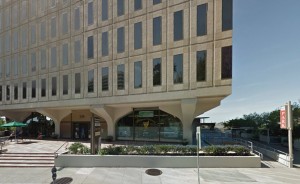 Searching for a UCSF Psychiatry Clinic or a San Francisco Psychiatrist? We have two offices in San Francisco. This office is on the University of California, San Francisco Main Campus on Parnassus.
As you can see, there is paid parking right beside the building (just to the right of it in the picture) and the office is also easily reached on the N-Judah Muni Line.
There are two clinicians who see patients in this office –
Dr. Peter Forster, MD, the Clinical Director of Gateway Psychiatric and a Clinical Professor of Psychiatry at UCSF
Dr. Kelsey Schraufnagel, PsyD, a psychologist with special expertise in the treatment of patients with mood and anxiety disorders.
You must have an appointment to see someone at this office, and there is no administrative staff here.
There is a code to get into the office, which you will get when you make an appointment.
To contact us follow this link.
UCSF Psychiatry Clinic – San Francisco
350 Parnassus Avenue, Suite 601
San Francisco
,
94117
United States
Phone: 415-551-0520