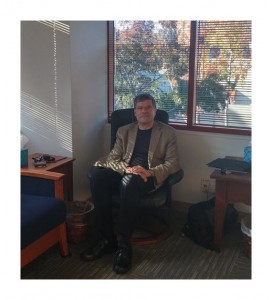 Our Pleasanton psychiatry clinic office is convenient for people living in Walnut Creek, Livermore, Dublin, San Ramon, Dublin and Hayward. There is ample parking and the office is a little under a mile away from the Dublin / Pleasanton BART station.
Two clinicians affiliated with Gateway Psychiatric work in the office –
Dr. Peter Forster, MD, the Clinical Director of the clinic. Dr. Forster specializes in the treatment of people with bipolar disorder and depression. He also provides treatment for posttraumatic stress disorder and other anxiety disorders.
Dr. Vandana Aspen, PhD, a psychologist with expertise in Cognitive Behavioral Therapy. Dr. Aspen works with families and adolescents as well as adults.
Dr. Forster sees patients on Mondays. Dr. Aspen has a full time office in the clinic. Dr. Forster flexes his schedule to make sure that all of the patients in the East Bay who need a psychiatric consultation are seen within a week of a request for an appointment and Dr. Aspen is available to see patients who have more urgent needs.
There are no administrative staff at the office. Please review the information under the heading "Beginning a Consultation" for information about how to get started with treatment in Pleasanton, or at any of the other offices.
If you are visiting the clinic for your first appointment you will want to go into the waiting room and flip the switch beside the name tag of the clinician you are seeing.
Pleasanton Psychiatry Clinic