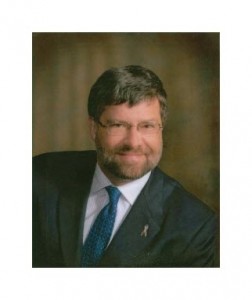 Welcome!
My name is Peter Forster and I am a psychiatrist and the Clinical Director of the Mood Disorders Clinic, which has offices in San Francisco, Mountain View and Pleasanton. This page provides important information about my practice and the process of beginning a consultation with us.
If you think you might be interested in working with us, please complete a short form (click on the "I want to get started" button located at the bottom of this page) and we will be in touch with you very soon.
 Have You Come to the Right Place?
My goal for this website is ambitious: I want to give you as much information as possible before you set up an initial appointment. I hope that everyone who comes to see us feels that they made the right decision. I also hope that those who would benefit from seeing us, decide to call us! Please let us know any questions or concerns that you might have about our clinic.
Our Philosophy of Care
We founded our clinic to address the specific needs of people with mood disorders, including recurrent depression, bipolar disorder, post-traumatic stress disorder, panic disorder, and generalized anxiety.
Our philosophy of care is rooted in four distinct tenets:
1-Optimism and dedication
Stephen Covey says, "Begin with the end in mind." We believe that the realistic goal of treatment isn't just improvement, it is recovery. We find that this is true even when people come to see us after years of effective yet incomplete treatment with other psychiatrists. Reaching that goal will probably take time and hard work – both yours and ours – but we are confident that the rewards are worth it.
2-Competence and Professionalism
Our clinicians are trained by the best programs in the nation. To stay up-to-date in the field, we devote tens of thousands of dollars to continuing education and subscribe to all of the leading journals. We also continuously assess and modify our treatment program, and we have regular and on-going consultations with international experts in the field, including Terry Ketter, MD, Matthew MacKay, PhD, and James McCullough, PhD.
3-An integrated and holistic approach
Although some of us are considered "experts" in psychopharmacology and some as "experts" in psychotherapy, we all believe that an integrative approach to treatment works best. Instead of believing that the things we know best are the only things that help, we strive to understand and embrace alternative forms of treatment. We value the collaboration of other health and wellness professionals including nutritionists, physicians, trainers, yoga instructors, and acupuncturists. We maintain a constantly expanding list of local experts and resources.
4-Collaboration with the patient and with other providers
For this kind of comprehensive treatment approach to be effective, it is essential that the care is truly collaborative. That is how we approach our work with patients, and also what we strive for in our work with other providers. We devote a lot of time and energy to ensure that the entire treatment team works together to share perspectives and progress assessments.
The Consultation Process
A comprehensive assessment is essential for effective treatment of mood disorders. Our initial consultation is very thorough and includes a questionnaire followed by two or three visits. We rarely begin a treatment plan until the second visit. The majority of our clients are relieved by our thoroughness, however, if your treatment needs feel more urgent and immediate, we might not be the right place for you. We may also not be right for you if you are fairly satisfied with past work and just want to resume the same treatment with a new clinician.
Insurance and Payment Information
Unfortunately, we can't accept insurance assignment in place of payment from our patients. In other words, you'll need to pay us at the time of your visit and then seek reimbursement from your insurance company. This is primarily because we simply can't keep up with the intricacies of all the different plans and policies. However, we are willing to help you get your costs covered.
Some insurance companies will cover much of the cost, some will cover much less. If you want to receive coverage by your insurance company, you may have to be assertive. Because many companies supply lists of in-network clinicians who aren't actually available to provide care for new patients, we recommend that you keep track of who you call and then, with the list in hand, call the insurance company. Tell them you are going to call the Department of Managed Care or the Department of Insurance if you don't get help. If you are persistent, you'll have a better chance of getting your insurance to cover the cost of our care.
We ask that you pay with a credit card (Visa, MasterCard, Discover, American Express), and that you sign a form that authorizes us to bill on the date of each session. For the first session, we ask that you pay in advance before we schedule the session. Why is this? Many people find it very difficult to come in for the first consultation appointment with a psychiatrist. Before we had this policy, too many people decided that they wanted to come in and then didn't show up on the day of that first visit. Our policy helps us support the folks with depression to get the help they need.
 What is the Next Step?
We hope that you will check out the rest of our website! We welcome you to learn more about me and the clinicians who work at Gateway; take a look at our blog or our recommended resources that we have found to be helpful for folks with mood disorders. Ask other doctors and people you trust about us. We want you to feel confident that this is the right place for you!
If you think we might be the right place, click here to contact us with your interest in beginning a consultation and ask us any questions.  Once we have answered all your questions, we'll ask you to complete and fax the forms posted below and then we will set up a secure online personal website so that we can start the consultation process.
Please mention whether you would like to be seen in San Francisco, Mountain View, or Pleasanton. (Most people are seen at least once in San Francisco, because that is where many of our specialists practice, but you can definitely get almost all of your care in the office of your choice).
Please review the information in the documents posted below and let us know if you have any questions. We require signed copies of the Summary of Information for Patients and the Credit Card Authorization forms in order to schedule your first visit.
 Clinic Forms and Policies
If someone other than you is paying for your care, please have that person complete and fax us the following two forms.
Adobe® Reader® is free software that enables business professionals and home users to reliably share information using intelligent PDF files. With Adobe Reader, you can easily view, print, and search PDF files using a variety of platforms and devices. Click on the link below to download the software for Windows.
 A Final Word
We have spent a lot of time on this page reviewing administrative issues. This is not because we focus on the business side of our work; it is really so that once we begin treatment, we can focus on what is most important, providing the people we see with the best, most compassionate, most well informed, care we can.
Peter Forster, MD
Psychiatrist and Clinical Director, Gateway Psychiatric Services
San Francisco, Mountain View, Pleasanton