Patient Resources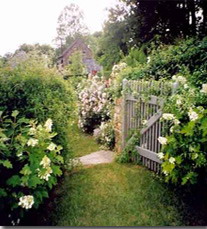 In these pages we hope to share with you the ideas and products that our patients have found useful in creating healthy and satisfying lives. The resources here would be helpful for anyone, but we try to specifically focus on those that are most important for patients with mood and anxiety disorders.
Information for patients of the Mood Disorders Clinic.  This includes information about using the computer to keep track of moods and to communicate with clinicians in the clinic.
Gateway Recommended Reading and Products
Recommended reading for patients, colleagues, and other practitioners who are looking for more information on healthy living, mood disorders and their treatment, getting organized, and other relevant topics.
Most of the patients we see have been depressed and tend to think of their problem as a problem with depression. They are right that usually what causes them the most distress, even anguish, is depression. Depression is a symptom, there are a number of different disorders or illnesses that can cause depression, and the work we do is in large part trying to very carefully determine the right diagnosis and treatment. This section is dedicated to providing our patients with some of the resources and information we have found useful.
It is a commonplace experience in our work consulting with "treatment refractory" or "complex" patients that we find that no one, not the patient, not the doctor, no one knows which treatments worked and which didn't. The reasons for this are many but the best solution that we have seen for this problem is the Mood (or Symptom) Chart.
Because many people with mood disorders have other problems ("comorbid" conditions), we have begun a section on approaches to dealing with some of the most common co-occurring problems.
Medication and Medication Related Issues
Information about medications: how to decide whether or not to take medications,  helpful effects, side effects, drug interactions, and how you can get the most out of the medications if you do decide to take them.
For many years psychotherapy has been thought of as an effective treatment only for unipolar depression. There is now good information to show that psychotherapies can also be effective for bipolar mood disorders .
Other Options
We recently began offering Transcranial Magnetic Stimulation (TMS) for people with treatment resistant depression. For more information please follow this link. 
Many of our patients have problems with insomnia. We feel that this online treatment program (SHUTi), which has been shown, in studies funded by the National Institutes of Health, to be effective (and is very reasonably priced) is a better option to medications for many of our patients.
Self Help Strategies for Better Mental Health
This is an introduction to approaches that may be helpful for those who want to try to improve their mood, reduce anxiety, and create happier and more satisfying lives.
Unsatisfying relationships are one of the most common concerns of people with mood disorders. We find that addressing this issue directly is often very helpful.
Information about eating a nutritious diet and about losing weight.
Nutritional Supplements and Vitamins
Information about herbal products, nutritional supplements and vitamins that may be of help to people with mood disorders.
Psychological Testing for Existing Patients
This page is for existing patients who are doing online psychological testing at the request of clinical staff.
Prescription Medication Savings
This is an incomplete discussion of some of the strategies to reduce the cost of prescription medications.
Some useful websites.